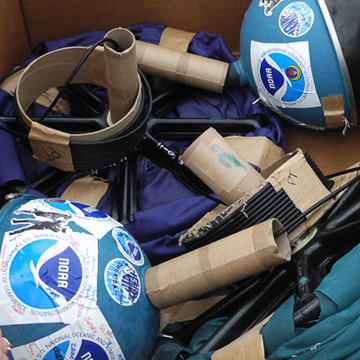 Application Form for Schools / Teachers / Students / Scientists
Thank you for your interest in the NOAA Adopt a Drifter Program (ADP). We will carefully review your lesson plan ideas and those regarding collaboration with a school abroad. Please note that it may take time to fulfill each request since there are a limited number of drifting buoys available for deployment each year. We will attempt to accept as many schools as possible into the Program. If you are chosen as a participant, NOAA stickers will be sent to you for your students to sign, and will be adhered to your adopted drifting buoy before its deployment in the ocean. Photos will be taken of this historic event! Students will then be able to follow their drifting buoy as it moves across the ocean.
Please fill and submit the form online or download the word docs in the links below.